OVERVIEW
The focus of Africa Alert is on both the business and development opportunities to be found across Africa. To take full advantage of the opportunities offered by the African growth story, companies, governments and NGOs need good information. Obtaining reliable information on markets is one of the biggest challenges facing new businesses in Africa.
Africa Alert cuts out the noise by delivering only relevant content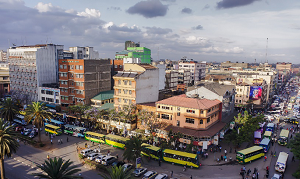 Africa Alert is a highly targeted news monitoring and alerting service providing daily, weekly or monthly reports on the top stories that matter to you.
We offer standard Alerts on a range of subjects as well as providing customised Alerts, where we work with you to ensure that each Alert is configured to meet your specific information needs.
Each Alert is curated by Africa Alert analysts to ensure that you receive only the most relevant content. You pay only for the content you need.
Africa Alert provides you with a headline and snippet from relevant news stories, along with links to the original news report.